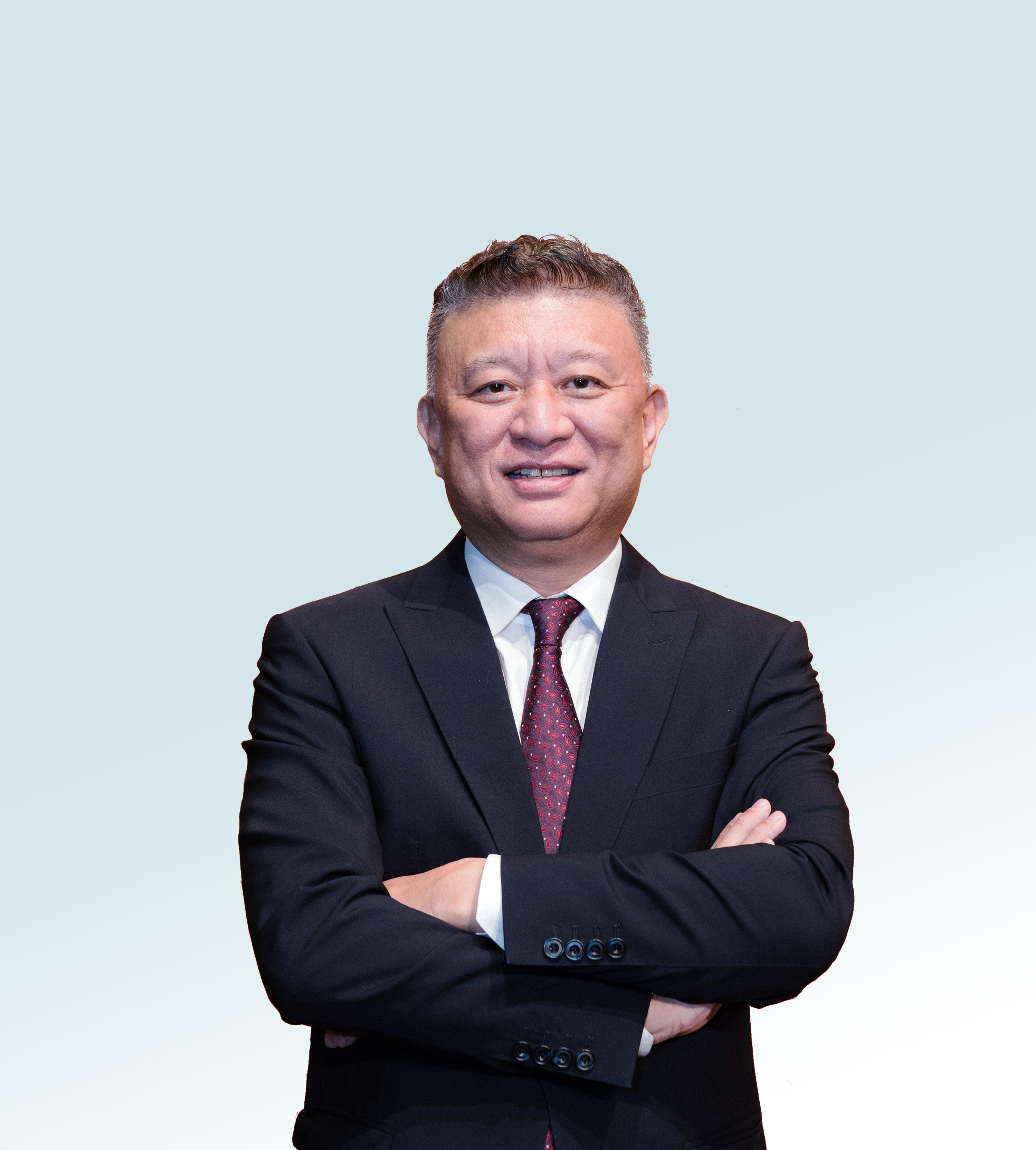 The year under review marked a particularly challenging and difficult time for the global economy. The swift and massive shock of the Covid-19 pandemic and shutdown measures to contain it have plunged the global economy into a severe contraction, affecting almost every walk of life and business sectors across both advanced and developing economies. Common adverse impacts include abrupt increase in unemployment, steep decline in consumer confidence and spending, and severe disruption of trade and supply chains. I wish to extend my warm regards to the individuals and families who suffered from and were affected by this global pandemic, and my sincere gratitude to all who have committed to fight adamantly against the pandemic, in particular the medical frontiers and professionals and the scientists searching tirelessly for the development of Covid-19 vaccines.
The blow has been hitting hard in Macau which places heavy reliance on tourism and the gaming industry. The pandemic and widespread lockdowns have weakened the demand for gaming in Macau. Specifically, mandatory control measures such as cross-border travel restrictions, compulsory quarantine for inbound travellers, and business closures have adversely affected Macau and its casinos, which are highly reliant on tourists particularly the PRC visitors and their frequent patronage. In addition, the operational capacity for Macau casinos has been halved to meet the social distancing guidelines. According to the statistical information published by DICJ, Macau's total GGR for the year ended 31 December 2020 declined by 79.3% from MOP292.4 billion to MOP60.4 billion when compared to the year ended 31 December 2019. Arrivals in Macau tumbled 85.0% from about 39.4 million for the year ended 31 December 2019 to 5.9 million for the year ended 31 December 2020, leaving casinos in Macau devoid of customers. Unavoidably, the Group's results for the year ended 31 December 2020 have been severely affected.
Notwithstanding the foregoing, Macau government's decisive responses to this public health crisis have won a tempest of applause in the region. This relative success in containing Covid-19 could be attributed to the government's early interventions and ongoing community vigilance. In particular, the Macau government has been making necessary decisions and adjustments on a timely basis in view of the latest Covid-19 developments.
The pandemic has swept the globe and most casinos, especially those in the U.S. and other Southeast Asian countries, let alone Macau, which were also shut down for certain periods in 2020. This has inevitably affected the deployment plan of our self-developed slot machines in these markets. Faced with the shock of Covid-19 pandemic brought to the business, the Group has likewise adjusted the operating strategy swiftly during the period under review. To further attenuate the adverse effects as a result of the pandemic, the Group has implemented various measures and policies of broadening the sources of income, as well as on cost control in multiple aspects, including reducing marketing and promotional expenses of the casinos under the Group's management, applying to landlords for rent reductions, and introducing family care leaves to employees, etc. The Group's decision of not renewing the casino management services contract in Casino Waldo after its expiry on 29 February 2020 has proved itself on the right move for cost control programme. As for the U.S. market, we have successfully adopted flexible and tailor-made approach to cater for individual clients strategically and received warm applause.
Additionally, the distinctive features of our flagship product, the LMG machines, fit well and are in harmony with the specific measures and requirements imposed by DICJ, such as keeping a safe distance between gaming tables, and between gaming machines. The beauty of the LMG machines is that they offer greater flexibilities to provide a more private, comfortable and spacious gaming environment for individual gaming patrons than what traditional gaming tables could provide. Total GGR of LMG machines at Casino Kam Pek Paradise as a percentage of total GGR of the casino increased from 42.1% for the year ended 31 December 2019 to 54.7% for the year ended 31 December 2020. This not only echoed the Group's belief that attainment of technology and innovation shall be a key driving force to capture the rebound of the economies in good time, but also encouraged the Group when designing and developing gaming products, the objectives should not offer gaming satisfaction to patrons solely, but should also highlight the importance of facilitating and prompting public health awareness on casino management strategy as a whole.
In recent years, the Group has been investing increasingly on research and development on AI and other related high-tech products in areas of education, sports and living etc. which shall enable us to take advantage of the recovery of sustainable growth when the prevailing health issues have been addressed. The launch of the Group's product "MedicTec AI Watch Catcher" in major electric platform channels in the PRC marked an important milestone for the Group. This high-tech watch captures innovative technology with AI algorithm with auto-recognition function of multiple sports and big data analysis capabilities, as well as a thermometer and other measurement counters on the waist measuring body temperature, heart rate, calorie burn, blood pressure, blood oxygen level in real time, enabling the users to monitor their 24-hour health conditions and abnormalities, backtrack long-term health and process data, and generate personal health and exercise reports and curves. These high-tech products enhance human's quality of life significantly in areas in education, sports and living etc. and are highly acclaimed by sports lovers and users in general. We have confidence that these high-tech products will generate fresh revenue streams for the Group in the years to come.
Looking ahead, it is generally expected that the economy in Macau, which is largely driven by tourism, and accordingly the gaming industry, as well as hotel, restaurant and other non-gaming activities that depend on tourism, will still continue to be adversely affected by Covid-19 for a certain period in the near future. However, as travel restrictions to Macau are being gradually lifted, visitation and spending will respond positively to such lifting.
Last but not the least, I would like to extend my gratitude again to all government officials and medical personnel in the Mainland, Macau, Hong Kong and elsewhere affected by this pandemic for combating the virus around the world. I would also like to thank my fellow Board members, our Shareholders, employees, customers and business partners for their unwavering support over the years, without which we would not be able to stand at where we are today, in particular during this difficult period in time of the pandemic. We are confident that the Group and each of the stakeholders in which we team up with will emerge from this pandemic with optimism in the future.
Jay Chun
Chairman and Managing Director
25 March 2021